We our proud to announce the SWF Home Inspections partnership with the charity Just Against Children Drowning Foundation!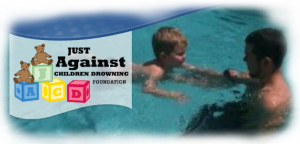 JACD, is a non-profit foundation, incorporated on April 1, 2010 after the tragic drowning of 13-month-old twins Joshua and Christian DeMello. Their hope is that through spreading awareness and being able to financially help when needed, we can prevent similar events from happening.
JACD, strongly believes and recommends that every home with a pool needs to have a child barrier (even if you don't have children yourself ), along with proper supervision at all times. They also promote swimming lessons and CPR.
SWF Home Inspections Supports JACD
SWF Home Inspection through employee payroll contributions and a matching donation supports the JACD charity!
You can learn more here http://justagainstchildrendrowning.org/