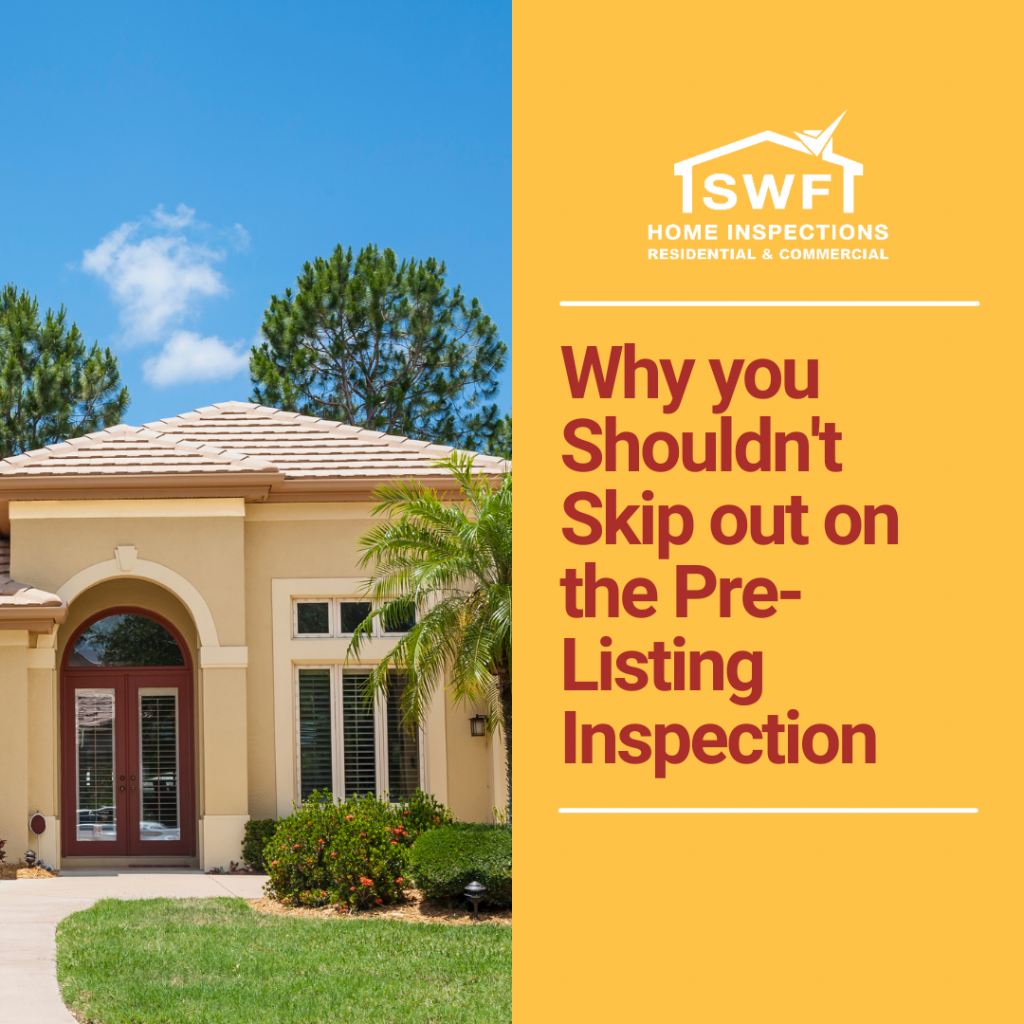 The home inspection is a vital part of any real estate transaction. It provides the buyer with priceless information regarding the potential property, serves as a powerful negotiating tool, and allows sellers to invest with confidence. But, a home inspection isn't just for new home buyers. Home sellers can benefit from a thorough pre-listing home inspection, as well.
Pre-Listing Inspections
A pre-listing inspection is ordered by the home seller and is performed before the house is put on the market. This varies from your typical home inspection which is most commonly ordered by the party interested in purchasing the home.
If you're preparing to sell your home, you're probably thinking you'll leave the efforts and fees associated with scheduling a home inspection to any potential buyers. You won't be living in the home any longer, so you don't need to concern yourself with its overall condition, right? Well, not exactly. A pre-listing inspection is actually a win-win situation for all parties involved – especially in today's competitive market.
Benefits of Pre-Listing Inspections in Competitive Markets
A pre-listing inspection can actually increase the number of offers you receive. With the current real estate market being so hot, bidding wars are common. These bidding wars most often mean the seller will not consider conditional offers. In other words, home buyers are not granted as thorough a home-buying process as they would like.
Some buyers will take the risk and make an offer without ever involving a home inspection. But, many potential buyers stay out of the market because they simply aren't comfortable with the idea of buying a home before fully getting to know it. And this is for good reason. The home inspection is a vital tool for understanding the condition of the home and providing peace of mind to the buyers.
However, if you invest in a pre-listing inspection, you'll attract even the most conservative of buyers because you've now eliminated any doubt surrounding the home. A credible pre-listing inspection report allows those cautious buyers to be comfortable with making an offer.
Furthermore, a pre-listing inspection can give buyers the confidence to increase their offer if a bidding war does happen to take place. People are more apt to spend money on something they know is in good condition.
Consistent Benefits Of A Pre-Listing Inspection
When the real estate market does cool off, you should still consider a pre-listing inspection. Buyers will always feel more confident making an offer on a home with a pre-inspection. And knowing the condition of the home is just as beneficial to the home seller as it is to the buyer.
The home selling process isn't easy, and worrying that a sale will fall through adds anxiety to a stressful situation. If a deal does fall apart, it's often due to issues uncovered during the home inspection.
A pre-listing inspection allows you to get ahead of any issues before listing your property for sale. You can avoid tough re-negotiations and transactions that may fall through. You'll also save you a great amount of time and energy by quickening the home selling process.
Everybody wins with greater peace of mind and a smoother, more efficient selling experience by investing in a pre-listing inspection.