The team at SWF Home Inspections has been closely monitoring the latest recall issued by Schneider Electric, affecting Square D Electric Panels.
Schneider Electric™ Recalls 1.4 Million Electrical Panels Due to Thermal Burn and Fire Hazards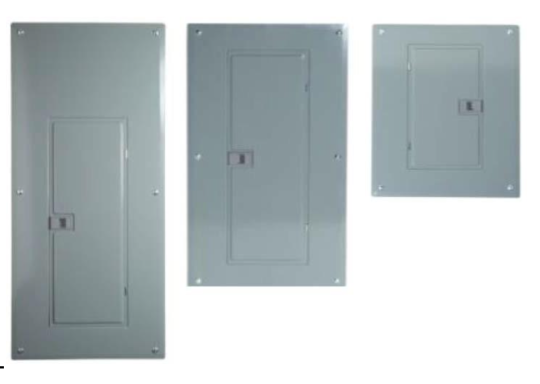 Name of Product
Square™ D QO™ Plug-on-Neutral Load Centers, also known as, Load Centers, Breaker Boxes, Electrical Panels
Hazard
The load center can overheat, posing thermal burn and fire hazards.
Remedy
Replace & Repair by licensed professionals
Recall Date
June 16, 2022
Units
Approximately 1.4 million total units
Recalled Electrical Panel U.S. and Canada Catalog /Part Numbers
CQO116L100PGRB
QO130M200PRB
QOC30UFWG
CQO116M100PRB
QO140L200PGRB
QOC30UFWGW
CQO116M60PRB
QO140M200PRB
QOC30US
CQO124L125PGRB
QO142L225PGRB
QOC32UF
CQO124M100PRB
QO142M200PRB
QOC32UFW
CQO140L200PGRB
QO142M225PRB
QOC40UF
CQO140M200PRB
QO1816M200PFTRB
QOC40UFW
NQC20FWG
QO816L100PRB
QOC40US
NQC20FWGW
QOC12UF
QOC42UF
NQC30FWG
QOC12US
QOC42UFW
NQC30FWGW
QOC16UF
QOC42US
QO112L125PGRB
QOC16UFW
QOC54UF
QO112L200PGRB
QOC16US
QOC54UFW
QO112M100PRB
QOC20U100F
QOC60UF
QO116L125PGRB
QOC20U100FW
QOCMF30UC
QO116M100PRB
QOC20U100S
QOCMF30UCW
QO120M100PRB
QOC20UFWG
QOCMF42UC
QO120M150PRB
QOC20UFWGW
QOCMF42UCW
QO120M200PRB
QOC24UF
QOCMF54UC
QO124L125PGRB
QOC24UFW
QOCMF54UCW
QO124M100PRB
QOC24US
QOCMF60UC
QO124M125PRB
QOC30U125C
QOCMF60UCW
QO130L200PGRB
QOC30UF
QO130M150PRB
QOC30UFW
Source: CPSC Report
What To Do If You Have Questions Concerning Affected Product
If you have further questions regarding the affected product, please refer to the following contact information:
Phone: Dial 888-778-2733, then options 2, 1, and 4
Email: technicalsupport@schneider-electric.com
If you are in possession of one of these electrical panels, contact SWF Home Inspections to discuss your options. If you would like to learn more about the recall directly from the CPSC website, click the link below.
https://www.cpsc.gov/Recalls/2022/Schneider-ElectricTM-Recalls-1-4-Million-Electrical-Panels-Due-to-Thermal-Burn-and-Fire-Hazards